Sales Brokers
Representing home sales at Finback are two of Nantucket's most prestigious and highly respected real estate firms—J Pepper Frazier Company and Bill Fisher Real Estate Properties. Both agencies are committed to the thoughtful development of the island and are supportive, active members within the local community.
J Pepper Frazier Company

Serving the Nantucket real estate market since 1979, J Pepper Frazier Company has garnered an unmatched reputation for excellence in every aspect of customer service. Our knowledgeable team of seasoned professionals has over 100 years of combined experience brokering deals for the island's residential and commercial markets. Our integrated, team approach enables us to offer an unrivalled level of prompt, attentive service that is solely focused on our clients' individual needs, within their specific timetable.
As active, contributing members of the year-round Nantucket community, every member of our sales team brings an innate love of the island and an insightful local perspective to Nantucket's unique real estate buying process. In regard to the new residences at Finback, we are ready to seamlessly guide you through the steps of finding the home of your dreams within Nantucket's newest, most exciting neighborhood.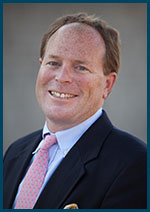 J Pepper Frazier II
J Pepper Frazier II grew up on Nantucket. He graduated from Northfield Mt. Hermon boarding school and The University of Vermont. He moved back to Nantucket in 2000, which is when he took over the family business as a co-principal with his brother. Pepper is here to show you that buying, selling, or renting on Nantucket can be a fun and rewarding experience. Pepper now lives in Surfside with his wife Angel, their daughters Felicity and Harper, son Pepper III, and their two puggies, Monomoy and Starlite.
Dalton T. Frazier
President, J Pepper Frazier Company
Dalton T. Frazier is the President of J Pepper Frazier Company and one of the top producing agents on the island. He is President of Nantucket Association of Real Estate Brokers (NAREB), Nantucket's real estate trade organization. His experience and insight with financing and return on investment has been instrumental in the success of his clients. Dalton gives honest, well thought out advice, and makes himself available day or night for his clients.
Fisher Real Estate
Fisher Real Estate is a full-service, forward-thinking brokerage leveraging the latest technologies and unparalleled market analysis to enhance the foundation of our business – personal relationships. Above all else, we value authenticity, honesty and integrity, and live every day by our motto, "Providing a personal touch in a digital world." We aspire to excellence in what we do so that you may focus on what is most important, time well spent on Nantucket.
Cam Gammill
Fisher Real Estate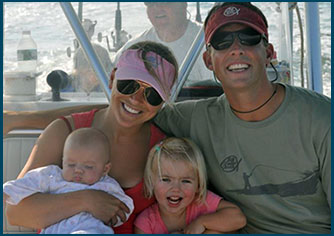 Cam landed on the Island in 1998 to work as a mate on a charter fishing boat with his brother. His first job out of Colby College was at Vineyard Vines, where as the head of their sales team and retail division, he was among the handful of employees who grew the company from the tie market to the all-encompassing clothing and lifestyle brand it is today. In 2009, Cam changed lanes and started in Nantucket real estate, quickly establishing himself as one of the top brokers on the Island. Having represented clients in over $150 million in transactions, Cam attributes his success to his ability to communicate and connect with people on a personal level, never overlooking the power of picking up the phone or having face-to-face contact.
A true entrepreneur at heart, Cam is currently the owner or co-owner of three Nantucket businesses. In addition to being a Principal Broker at Fisher Real Estate Nantucket, Cam is a partner at Bill Fisher Tackle, the oldest tackle shop on Nantucket, and Bill Fisher Outfitters, a charter fishing company operating out of Madaket. When he isn't connecting with people and brokering real estate deals, or casting lines on the water, Cam can be found spending time with his wife Julie, their three young daughters, and his dog Bass.